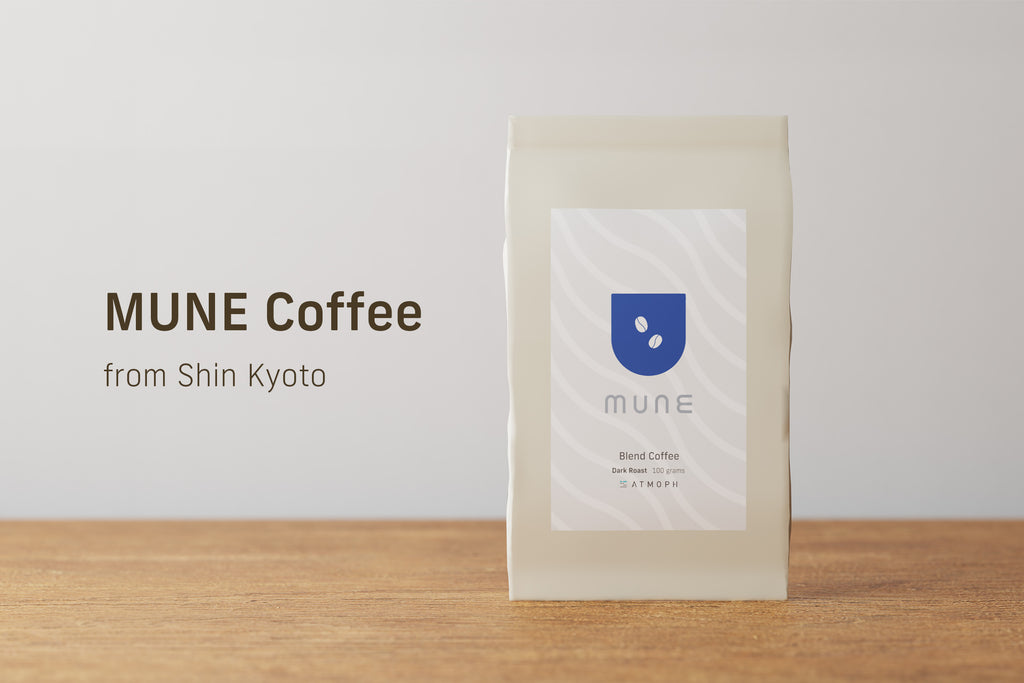 MUNE Coffee from Shin Kyoto, the original dark roast blend sold in Shin Kyoto, has been brought to life. This product originally debuted alongside the release of the "Shin Kyoto" View as part of a giveaway, and now based on feedback from some of the 30 winners who wanted to drink it even more, the coffee is being released for general sale. Sale of a limited quantity of the coffee blend will start today, August 1, 2022,and we plan to continue to release limited quantities on the first of every month.

Now you can enjoy the coffee popular with the citizens of Shin Kyoto in your own home.

*Unreal Engine is a trademark and registered trademark of Epic Games, Inc. in the United States of America and other countries.


About MUNE Coffee from Shin Kyoto

This MUNE Coffee original dark roast blend is featured in Atmoph Studios' original CG "Shin Kyoto". This dark roast blend has a rich, dark and perfectly balanced blend of bitter and sweet that is ideally suited even for iced coffee.

Product Name: MUNE Coffee from Shin KyotoRelease
Date: First of every month (limited quantity)
Price: ¥1,180 (Shipping and tax included) * No International Shipment (Japan Only)
Ingredients:Coffee beans (using 100% African Premium Coffee)
Purchasing Site: https://store.atmoph.com/products/mune-coffee


About Atmoph Studios' Original CG "Shin Kyoto"
In the year 2060, space travel has become the norm. Shin Kyoto was established on Kyoto's northern coast. Cars, people and robots fly through the air using Gravitor technology. Shin Kyoto has gained prominence as part of the Visa Free Cities (VFC), allowing visa-free travel among VFCs and the cities on the Moon. The city has all the latest and greatest in shops and restaurants - the current craze among the populace is MUNE, a coffee shop that roasts their own beans.